Welcome to Eliot Jacobson's super happy fun website of the day (of the decade). If you arrived here it is most likely because you are looking for something that at some point in my life I was obsessed with. That thing might be mathematics, physics, casino advantage play, music, chess, modern poetry, magic, juggling or any number of other things. Did I mention that I have a "serial compulsive" personality. I pick a thing, attempt to get reasonably good at it, get bored or frustrated with the thing, and move on. Maybe five different things at a time. Repeat that pattern about every 5 to 10 years and you've got my life.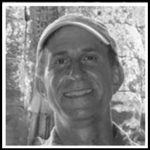 And I never miss my weekly meeting with the local chapter of OAOA "Over-Achieving Obsessives Anonymous." Yeah, that doesn't exist. But it should! Like that group for folks who talk way too much, onandonanon. They've even got a website!  Don't believe me? Just ask my unicorn Molly! As Molly says, always be yourself, unless you can be a unicorn, then always be a unicorn. Molly plagiarized that phrase — it originally specified anteaters, not unicorns. Silly Molly created a meme!
Black Holes, the Small Bang and A.P. What?
For those who still think of me in casino/gambling terms, I retired in October, 2017 and shuttered my longtime business Jacobson Gaming. You can read a couple of recent articles about me here and here that go into more detail. My blog "A.P. Heat!" moved here (or click on the A.P. Heat! banner).
My gambling books are no longer available on Amazon. Once in a while I put a couple of copies up on e-Bay, so check there. The downloads for my book Advanced Advantage Play are here.
I haven't been inside a casino since Fall, 2016. There are a few outstanding folks in the industry I miss hanging out with, but overall I am glad to have moved on (… andonanon).
Molly the Unicorn Doesn't Know Eliot Jacobson's Email Address
Oh, ijmp.org makes for a very easy email address. If you need to get in touch with me, try the most obvious email address of the form @ijmp.org. If you are smarter than my dog Rosie, you'll figure it out. What's my first name?  Rosie is a nice dog, but she's frightened of cats, loud noises and rain.
Please, don't ask Molly the unicorn for my email address. She doesn't know about email addresses and may lie anyway. Lesson of the day: don't trust unicorns!
The Multiverse's Inner Child
Right now I am involved with two fairly new universes. I am a docent for our two female Asian elephants (Sujatha and Little Mac) at the Santa Barbara Zoo. Please visit sbzoo.org . And please donate (or donate to some non-profit, or a few of them)! If you happen to be passing through Santa Barbara, stop by the zoo and say "hi!"
My other new universe is that I am learning how to produce and direct TV shows. I am volunteering at the local community access station tvsb.tv . I am also producing and directing my wife's TV show, "Dying in Grace." Check out the show's YouTube channel, @dyingingrace. Here is the first episode:
In the Beginning, April was the Cruelest Month 
You may be wondering where IJMP came from. This website was originally a "poetry" publication and forum (circa 2017). Way back then, IJMP stood for "International Journal of Modern Poetry." Well, that's over with. It's not that I don't like poetry, but like everything else creative in my life, I've moved on (for now). I've posted a few of my poems on this site for continuity (here). If you're looking for a great poetry forum, I highly recommend Open Arts Forum.
Here is a poem that I wrote then turned into a video — it's about Molly's sister Shirley:
Eliot Jacobson Says, "Thanks for the Fish"
This heading and sub-section is purely for SEO purposes.  In case you are wondering, Molly doesn't eat fish and would never thank anyone anyway.
10120  Years Later …
I hope something posted here is what you came looking for. If you read this far, then probably not. And certainly you are wondering about 10120. That number corresponds with the number of years required for the heat death of the universe, which is a topic I am certain you are very curious about. After all, who wouldn't want to know the ultimate fate of the universe, right? Or Molly's proclivity towards deviancy? But that's a topic for a different day.
10120 is also known as Shannon's number and is a lower bound on the game-tree complexity of chess. Molly does play chess, but unfortunately views eating the King with a great deal more enthusiasm than checkmating her opponent. As a result, Molly is on a timeout from chess. I hope you will understand that Molly is not accepting game/match challenges at this time.
Cheers!
–Eliot